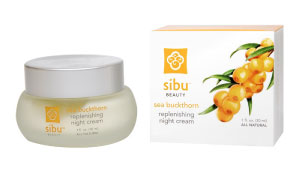 My mother was able to procure me a sample of Sibu's famed Hydrating Serum and Replenishing Night Cream from Whole Foods Market.
The Serum is a liquidy-substance that you put on your face right after you wash it at night. It is supposed to help get rid of wrinkles and renew your skin. When I first put it on, it was as if I was squeezing peach juice onto my face. Very rich and oozy. Very interesting. I felt as if my skin was being very renewed actually. Afterwards, my skin felt very nice and cool. It did take awhile for it to dry though.
Afterwards, the Night cream took its trial. It is also soothing, but is very thick and creamy. It was very difficult for it to absorb fully into my skin, probably especially after the Hydrating Serum. Interesting. For me, it was extremely difficult for both products to be absorbed completely onto my skin.
Overall, I think this is a very rich product that definitely would help people with dry skin. Unfortunately, the price definitely bites: the Hydrating Serum is
$31.29 for 1 oz
, and the Night Cream is
$27.39 for 1 oz
. Would I purchase this full product? Probably not. It's not meant for my skin type (combination) and also it's way out of my budget.
Would you guys and gals buy this? Do you think these types of products are worth the price? Leave a comment!
<3
Sources:
1
/
2