So yesterday I went to Walgreens to get some stuff. I was actually going to get a vaccination at the doctor's office, and I had some time afterwards, and right next door was a Walgreens. I thought, since I was available, why not get something there, and go scouting?
By the way guys, I'm writing this at around 3 AM, so I apologize if I sound kinda incoherent...
Here's what I got, and their reviews:
1. Mirror (small, hand-held)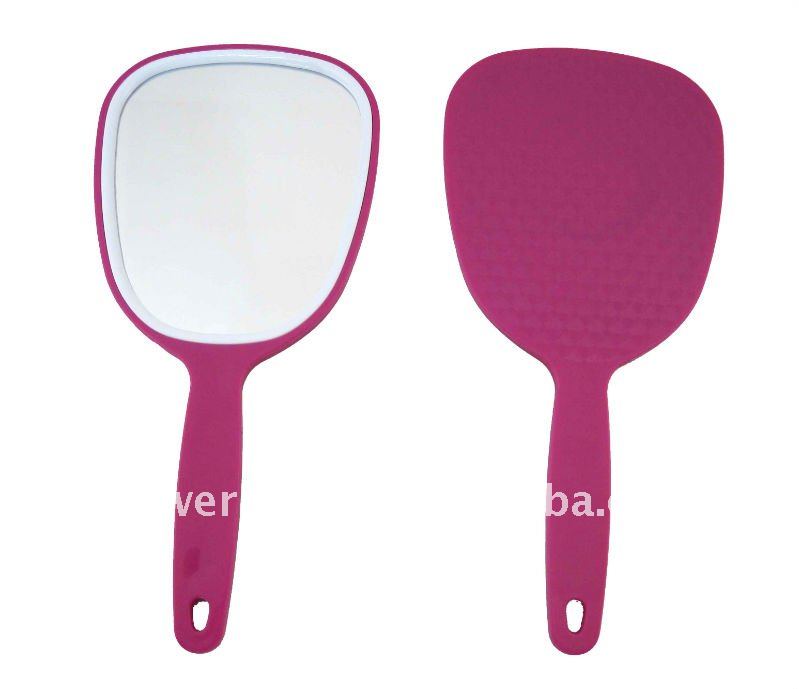 http://www.alibaba.com/product-gs/344375537/handheld_mirror.html
I've always wanted a little mirror that I could look close-up into in order to see what I was doing while I was putting on makeup and stuff. There is a mirror on my wardrobe door but it's kinda high for me (I'm so short, barely 5 foot!) so I wanted something that I could sit down with to use. So voila!
2. Wet N' Wild Wild Shine nail color: bijou blue
http://www.walgreens.com/store/c/wet-n-wild-wild-shine-nail-color/ID=prod1501254-product
I really wanted a pretty blue nail polish, since my Estee Lauder blue one was completely spilled and used up (so sad, it was so pretty and expensive too!) This was only $1, so seriously a good deal, just like the ELF nail polishes. I'm waiting to try it out, but I bet it's gonna be good.
3. Wet N' Wild Coloricon Dark Brown eyeliner
http://products.ebates.com/wet_n_wild_kohl_brow_eyeliner_dark_brown_04oz_10612117.php
I had really wanted to buy one of these, especially since I heard that it was good for softer eye colors. Once again, only $1, so a great buy. I was really pleased with the other colored liner that I bought from Wet N' Wild (white) that I decided to try this one out as well. Hopefully it'll be good!
4. CoverGirl LashBlast length water-resistant mascara
http://auctions.findtarget.com/detail_product/300523219428/covergirl_lash_blast_mascara/
I have ALWAYS been scared about mascara. Growing up, my mother had always bought my makeup for me, and even though she really liked high-end, departmental products (Estee Lauder, Lancome, Clinique, etc) the one thing that I could never use properly was the mascara she got. She always got the washable ones, and the wands kept on clumping, and the bristles were too big, the mascara would smudge, and everything would be a mess. I absolutely HATED using it. It also felt too heavy, lumpy, etc - all of the problems you could imagine with using mascara.
Just a few hours before going to Walgreens, I decided to do a lot of research to find the best one for me, not the most expensive one or anything. After looking through TONS, literally TONS, of websites (meaning, going through the first 10+ pages of search results on google for how to choose mascara, mascara reviews and stuff) I happened upon this type. Since I have short Asian lashes, it really really mattered to me that the mascara I get would give me length. Length takes the number one importance on my list of priorities for mascara. I found that this product had rave reviews - no clumping, light-weight, waterproof, all that bundled into one. I decided to get one to try it out. I took a chance.
Results? BEAUTIFUL! The reviews are really pretty accurate. .It does not clump, and it really lengths my lashes, as well as maintains a pretty natural look. I really like natural looks, so this was perfect. I'm really happy I got this, and hope that it will continue to work like this. It's kinda ironic how this type of mascara could be more effective and cheaper than the highly-extolled departmental store brands...
5. CoverGirl Lashblast Volume Waterproof Mascara
http://www.covergirl.ca/en_ca/beauty_products/mascara/lashblast_waterproof_mascara/
I also got this one as well because I found rave reviews on it. The only thing that concerns me is that the handle for the tube's wand is so thick and big and chunky. I wish it were thinner like the LashBlast Length's - it would make handling the tube a lot easier. I haven't tried it out, but when I do I will surely do a review!
Anyways that's it. Hopefully the products will last and serve me well for quite awhile. So we'll see - stay in touch!