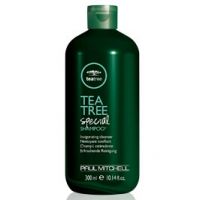 Source
FTC: I received this product as a gift from a dear friend. I am not compensated for any reviews.
I normally don't review hair care products, but I figured this product was quite special so I decided that it was totally worth its own post.
A few months ago, one of my closest friends told me his hair stylist (well, rather, the person who gives him haircuts 2x/year) recommended this product to him, and he found it to be a great product. I thought... "whattt???" Well, the thing is, my friend really likes to keep his self-care routine as simple as possible, and for a moment, I pigeon-holed him as one of those men who doesn't do much for self-care apart from the bare minimum... and that this was quite the exception. And then I thought, "I spend $3 for shampoo, whereas you got a $16 shampoo (for half the size I get,
Tresemme Shampoo
). What is going on?"
Well... sometime a few months later, I received a surprise care package in the mail... and one of the things inside was this!
I've used this product for awhile and thus, I decided to review it, both out of curiosity as well as courtesy to high-end shampoos.
Water (Aqua), Sodium Lauryl Sulfate, Sodium Laureth Sulfate, Oleamidopropyl Betaine, Cocamidopropyl Betaine, Mentha Piperita (Peppermint) Leaf Oil (Peppermint), Melaleuca Altemifolia (Tea Tree) Leaf Oil (Tea Tree), Linoleamide DEA, Cocamide DEA, Bisamino PEG/PPG 41/3 Aminoethyl PG Propyl Dimethicone, Hedychium Coronarium Extract (White Ginger), PEG 12 Dimethicone, Bisamino PEG/PPG 41/3 Aminoethyl PG Propyl Dimethicone/Algae Extract, Aloe Vera (Aloe Barbadensis) Extract, Lawsonia Inermis (Henna) Extract (Henna), Simmondsia Chinensis (Jojoba) Seed Extract (Jojoba), Rosmarinus Officinalis (Rosemary) Extract (Rosemary), PEG 12 Dimethicone, Lavandula Angustifola Oil (Lavendar), Triticum Vulgare (Wheat Germ) Oil (Wheat), Panthenol, Glycol Stearate, Polyquaternium 7, Tetrasodium EDTA, PEG 150 Distearate, Methylchloroisothiazolinone, Methylisothiazolinone, Magnesium Chloride, Magnesium Nitrate, Limonene, Citric Acid, Blue 1 Lake (CI 42090) (CI 42090), Yellow 5 Lake (CI 19140)
An initial alarm came up in my head: sodium lauryl sulfate, a detergent usually added to cleansing products for its "bubbling" effects. Despite the fact that it is a FDA-approved ingredient,
it is known for its abrasive nature on the body
. Uh-oh. I was especially concerned about it because SLS was listed as the second ingredient in the ingredients list, which was alarming because ingredient lists are listed in order of concentration (first ingredient has the highest percentage by volume of the total product, second ingredient has the second highest percentage, etc). What was I doing?
On the other hand, there are many other special ingredients that are in this product that I haven't seen in many other shampoo products. peppermint oil, tea tree oil (a disinfecting agent), jojoba and lavender oils, as well as others (more common) such as aloe vera extract, protecting dimethicone, a bunch of colorings, EDTA, and preservatives. Interesting.
Well, even though this was the case, I decided to try it anyway because of the rave reviews from my friend and his hair stylist.
What did I think?
Very cleansing - got rid of a bunch gunk in my hair, stripping the sebum and other accumulated products without problem
Smelled very disinfecting - the tea tree oil was very prominent
Cons:
The tea tree oil was extremely powerful and burned my eyes when I put it on my hair on the top of my forehead.
Made me break out along my hairline (although this may have also been because I was using this product during high-stress times with exam seasons, even though everything else in my routine was kept ibid.)
Price - seriously, $24 for 16.9 fl oz? (My friend bought it at $16 for 16.9 fl oz though) I know it's a high-end shampoo, but I think that some may feel that the special ingredients are worth the price, while others don't.
Bottom line, I think this is a good shampoo for those who really want to disinfect their hair. As for me, a simple shampoo with nourishing ingredients without SLS is sufficient. As a poor med student, this was an interesting sensation to try, but I don't think I'll be purchasing this for myself anytime in the near future.