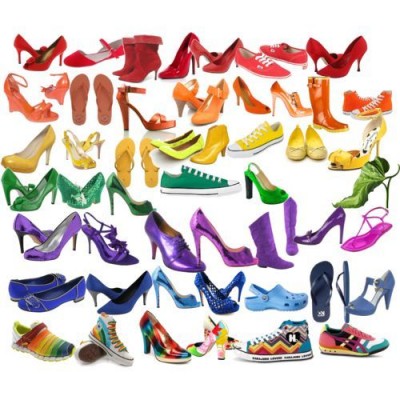 QUESTIONS:
1. Heels or Flats?
Low, comfortable heels (flats are painful!)
2. What are your go-to shoes?
It depends on the day. On days with lab and in the hospital, sneakers. On nicer days, loafers.
3. What's your favorite shoe trend at the moment?
Boots!
4. What's your least favavorite shoe trend?
Crocs
5. What's your most expensive shoe?
Leather boots, $100
6. What are your most wanted pair?
Wanted? Probably by sneakers. They're the most useful.
7. What's your most embarrassing shoe story?
Wearing my flip-flops into a lab and actually performing experiments with them - highly highly dangerous!
8. Pick a shoe and share a story.
This past Black Friday, I was wearing a pair of Journeys loafers. Unfortunately the pair was old and the heels broke into pieces while I was walking around. I ended up tearing off the other pieces of the shoes' heels and had to walk in these newly formed makeshift "slippers" instead XD
9. How many pairs of shoes do you own?
Oh, perhaps 30-40.
10. When was the first time you wore heels?
I think in the 5th grade for an orchestra concert.
11. How much do you spend on shoes?
Hmmm... default price goes around a $40. More for boots. DEFINITELY less for flip-flops.
12. Where are your favorite places to buy shoes?
Famous Footwear, Dillard's, Macy's
13. Do you have a pair of shoes you regret purchasing?
Yes. This pair of platform wedges - they were really cute but the angle was just too weird for my foot to walk in them!
14. Show your favorite pair of shoes.
Sources:
1